News
WVACRAO is proud to present our Virtual College Exploration program, for all West Virginia students, October 12 - October 29. Registration is now open for students, parents, and counselors. The...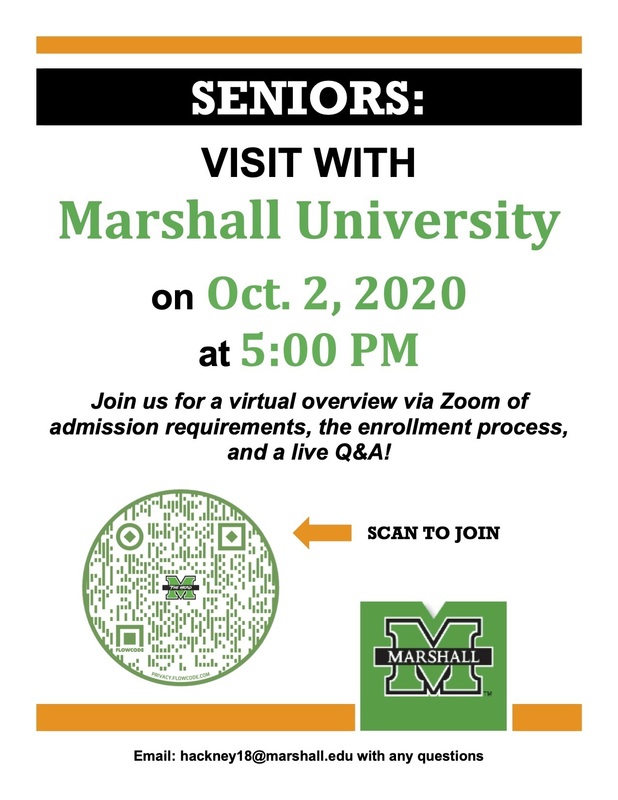 Seniors: Visit with Marshall University on Oct. 2, 2020 at 5 p.m. Scan code to join. Email hackney18@marshall.edu with any questions.
Proof of enrollments normally expire 30 days from the date issued. However, due to COVID19, any proof issued from February 2020 will be accepted by the DMV up until 12/31/20.
SEE ALL NEWS